Did you hear the news? After an extended vacation, Tiger Woods made his highly anticipated return to professional golf earlier this month at the Hero World Challenge. Sadly, the former World No. 1 has gone from dominating fields to being dominated by injuries. From ACL tears to a badly bruised ego (remember his short game yips in the Waste Management Open?) Woods is no stranger to spending time on the disabled list. Arguably the biggest culprit of Woods' off-course woes has been his back. He's been battling lower back pain since 2012 and has had two surgeries to alleviate the discomfort in as many years.
From the weekend warrior to touring professional, back pain is one of the most common injuries for golfers. The golf swing is a violent motion that puts immense amounts of stress on back muscles and joints. And with winter coming, things are only going to get worse. Cooling temps stiffen muscles and decreases range of motion meaning golfers need to do more to hit the ball just as far. Increasing effort increases the chance for injury; like Ron Burgandy said "It's science."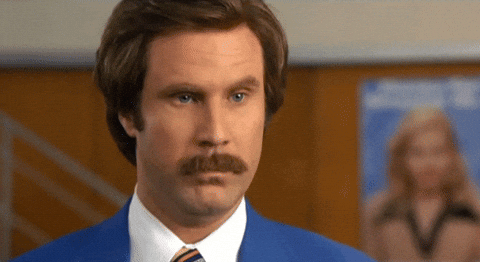 But there's good news. Back pain is preventable. So, in order to keep our loyal golfers limber and laughing this fall season we put together a list of exercises that will help stretch, strengthen and stabilize their backs.
The Seated Twist
Find a bench, chair or coffee table and pop a squat. Place your right ankle atop your left thigh and raise your right knee to your chest, grasping it with your left hand. Keeping your spine straight, pull your right knee toward your left shoulder and let your chest open slightly. You should feel the stretch up your thigh and in your lower back. Repeat the process switching legs and directions.
Upward Dog
One of the most beloved yoga moves is always one of the best back stretches. Upward dog begins by lying flat on the floor with your chest resting on the ground (something we're all very good at). Bring your hands in close to your armpits so they are even with your shoulders, then push up keeping your legs on the floor. Extend your shoulders toward the ceiling until you feel a solid stretch in your lower back. It's very important to only go as far as your body will allow, so if it starts to feel uncomfortable release the stretch.
Do The Twist

Lying on your back, bend your knees and bring them into the chest. Next, take your arms and extend them out (you should look like the letter "T" on the floor). Lower your knees to one side, bring them back to center then lower to the other side.
Lying Knee Twist
Lie flat with your back on the ground and legs extended straight. Bend the right knee up and cross it over the left side of the body (the key is to keep both shoulder firmly pressed to the floor). Hold for 20 seconds and bring the legs back to neutral. Repeat the same process with your left knee over the right side of your body.